On Friday, February 19th 2016 Google confirmed that the search engine results page (SERP) will no longer show text ads down the right hand side of a search, worldwide. Replacing the old format will be four text ads displayed above the organic listings, as well as three text ads that will appear at the bottom of the page. So you used to see this:
And now you see this (searched today):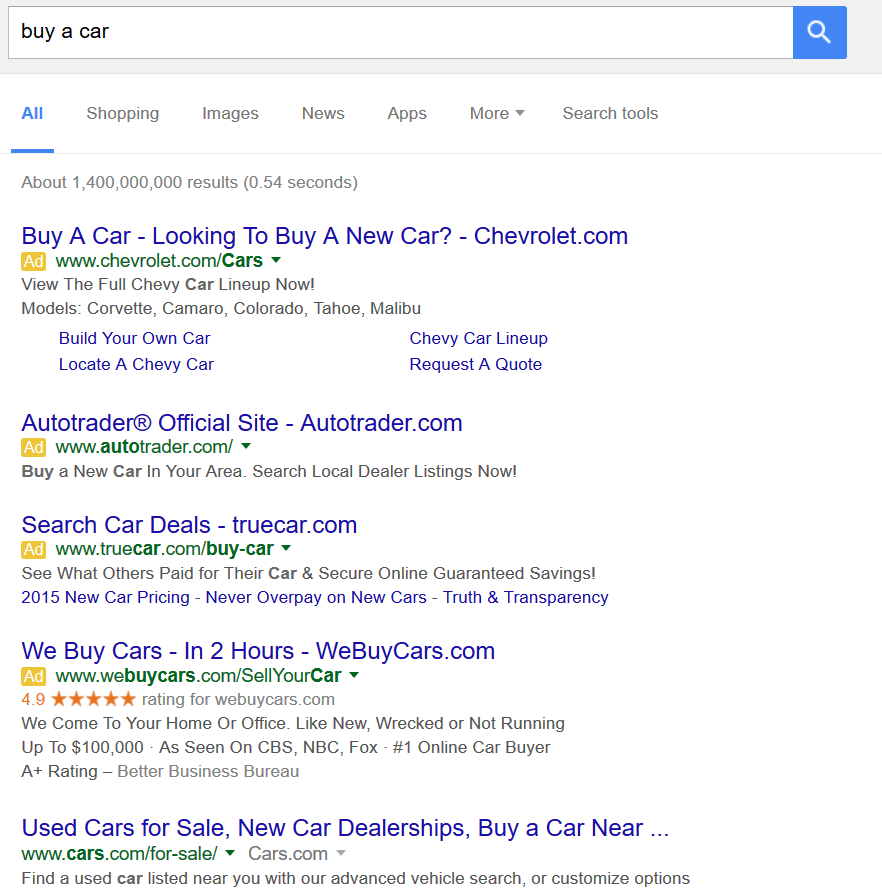 Here's what the bottom of the same search for "buy a car" looked like: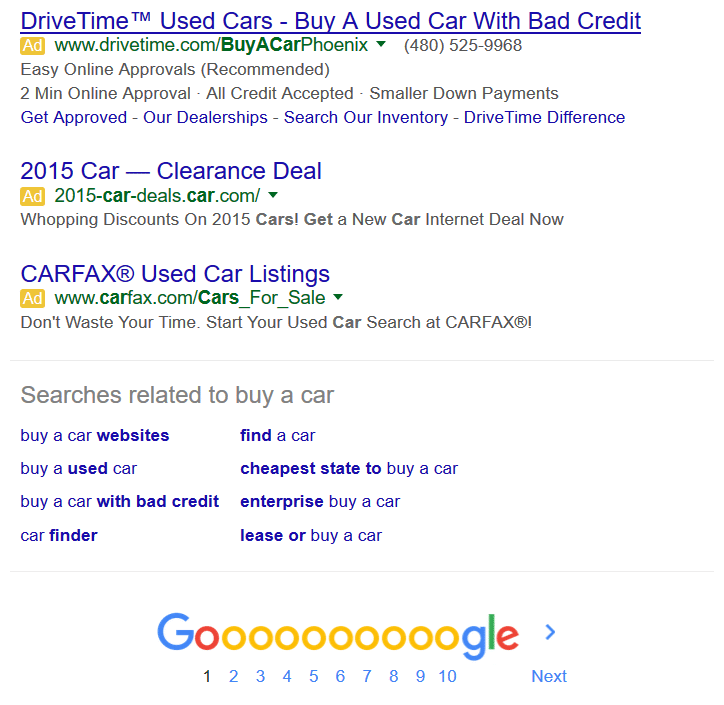 Google says there are really two reasons for the change. The first is because the streamlined look of a SERP better fits mobile devices. In 2015 the number of mobile searches in Google surpassed those done by desktop, and ever since Google has been updating its algorithm to match this consumer trend. The second reason is because the right-column PPC ads receive far less clicks then the ads at the top of a SERP. Merkle RFK shared a graphic below of 'PPC Clicks by Location' between bottom, side, and top PPC ads to show illustrate this point, as well as illustrating the dramatic drop of right-column ads since Google made the announcement: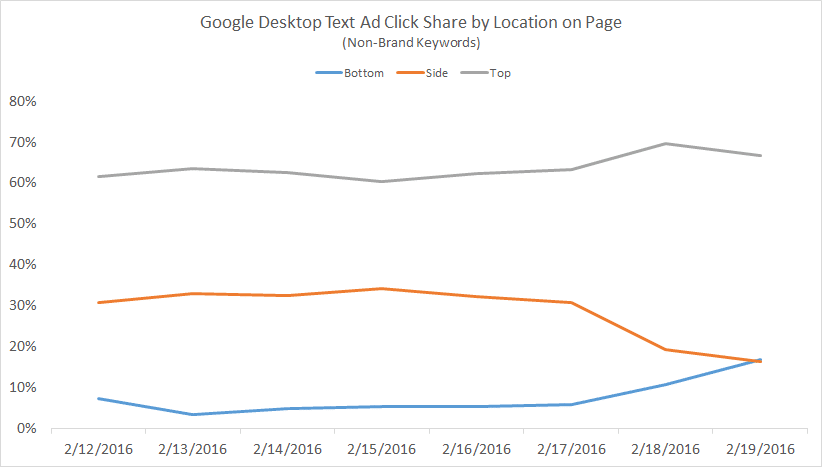 How are marketers responding?
Here are quotes from people in the PPC trades:
"For Paid Search advertisers the change will certainly drive up average CPCs as the competition for the top slots increases. It's gonna get ugly." –SearchEngineWatch.com

"Get ready for the page position battle to intensify. This change could create a ripple effect that dramatically increases the value of those top four paid positions, make placement in the Google local pack even more important and push organic search results ever-farther down the page." –Silverback Strategies

"Does this mean CPCs (cost per clicks) are going to skyrocket? It's too soon to tell. Many are predicting that fewer ads will lead to higher prices due to supply and demand. Yet it may not be that simple." –Search Engine Land
In a nutshell, many marketers are in doom-and-gloom mode only because less ad space means higher prices. But you have options. PPC isn't the only game in town, and for some smaller businesses it isn't always the best use of your digital advertising dollars. Needs some ideas on diversifying your digital dollar? Check out this post by our very own Leslye Schumacher who illustrates the trends in PPC, the sales funnel path to purchase, and cost efficient techniques, like keyword targeting, to set you apart from your competition.
https://vicimediainc.com/google-announces-major-change-to-pay-per-click-advertising/