In the digital age and with so many businesses currently operating online (around 24 million worldwide, in fact), it can be extremely difficult to stand out from the crowd and get the right eyes on your products and services.
It doesn't matter whether you have a new startup or a well-established company, the right marketing efforts will be a key tool in your arsenal when making the most of your efforts. 
What is a marketing campaign?
A marketing campaign is a plan of action that is put into place to showcase products and services, with an actionable goal in mind. There are different ways to curate the right strategy and different types of methods can be used to reach the right audiences. Businesses can engage via direct mail or emails, social media platforms, PPC (pay per click) capabilities, and more; depending on their audience and the best way to maximize reach. 
All marketing campaigns will include some form of media, typically images or photos, as these are more likely to convey messages and attract attention than those that are solely text-based. This means that making use of free, pre-made, editable CapCut templates or even editing software can elevate your efforts with little input or outlay.
Things to know before getting started
The first thing you need to do is research to define your needs. Different factors can affect what will work and what won't; including your niche, your demographic, your budget for the campaign, and even additional aspects like how long you want to run it for and of course what you hope to achieve.
If you don't define these areas properly before you begin your efforts, the chances are that you won't see the success that you are hoping for. Some businesses choose one avenue, whereas others prefer to spread their efforts across multiple channels and again, this will be dependent on your specific requirements.
It can be worthwhile to choose just one focus and properly execute your marketing campaign, as those with multiple goals are likely to run off-course and miss the mark with consumers.
Make sure that the goal you set is very specific, as well as achievable, measurable and realistic, then apply a time restriction so that you can come away from your campaign with some quantifiable data that you can learn from applying moving forward.
What can the right marketing campaign achieve?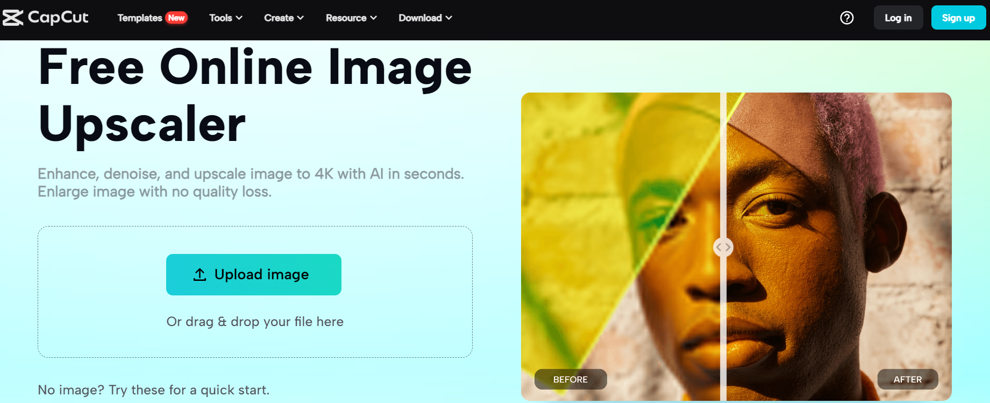 With 1.7 billion people shopping online just last year alone, there is a wealth of potential ready to be tapped into for the right business. If you properly curate a marketing campaign and boost your potential with tools like an AI image upscaler or speech-to-text software for videos, you will stand a better chance of your content getting noticed over competitors in your field – even if they are better established than you are.
Improve brand awareness
Better engage with audiences
Define a reputable, branded image
Properly promote existing products, new launches, coming events, and more
Ensure your products and services reach the right audiences
Maximize click-throughs, boost conversions, and potentially earn more revenue
Encourage better customer retention
Why do businesses need to think about their marketing campaigns?
The needs of the consumer are constantly changing and advancements in tech are having an impact on the way products and services are interacted with, as well as how businesses operate and reach audiences on a global scale. 
This means that marketing campaigns can be especially important to ensure success and much more. Imagery is going to be the number one impactful medium at your disposal, so make sure you only use the top-perform editing software on the market.
Lee Enterprises newsroom and editorial were not involved in the creation of this content.
https://elkodaily.com/life-entertainment/what-is-a-marketing-campaign-and-why-do-businesses-need-it/article_b7f67b15-ccba-5290-b2f5-31a717904e6b.html