Becoming parents is something that is often celebrated, but it can be an extremely daunting task. With the price of baby and maternity products increasing along with the overall cost of living, some families may struggle to afford high-quality safe products for their children. 
This was a pain point that KeaBabies founders – Ivan Ong and Jane Neo – know all too well, as their early parenting days were anything but easy. Ivan suffered from a spinal cord injury during their early parenthood days and Jane found that there was a lack of maternity products that were certified baby-safe and of great quality and value. 
On a mission to simplify modern parenthood, KeaBabies was founded in 2017 with an aim to create products that are safe, functional and affordable. 
"We wanted to ensure that growing a family wouldn't mean breaking the bank, but would still provide access to trustworthy and quality products," said Jane. 
Sustainability is another pillar that remains a top priority for KeaBabies. They use natural materials such as bamboo and cotton, which are gentle on the skin, for their baby products, and they opt for kraft packaging to reduce their reliance on plastics. 
KeaBabies takes pride in applying eco-friendly standards to all aspects of their business and encourages their customers to use reusable and washable products. In doing so, their employees and customers can educate those around them on sustainable materials and products, contributing to a greener future. 
Their strategy is to tap into bigger markets first
Unlike many local startups, KeaBabies did not start by entering the Singaporean market, nor did they receive any external funding. 
They first started selling on Amazon and invested S$1 million within the first year and a half into the business. Compared to homegrown e-commerce platforms such as Lazada and Shopee that cater to local clientele, Ivan and Jane shared that they felt that Amazon has a wider customer base that is not limited to Singapore. 
They also recognise that Amazon has the robust infrastructure, logistics and trustworthiness to support a seamless shopping experience and establish credibility for their customers in the highly competitive e-commerce market. 
Establishing trust in the e-commerce industry is crucial to a company's longevity, and the founders shared that it took awhile for customers to warm up to them when they first started. Their first product – the original baby wrap carrier – belonged to a niche that was dominated by big brands, and they also found it challenging to follow the strict safety and standards.   
"Understandably, customers were more cautious when trying products from an unfamiliar brand," said Ivan. Nevertheless, they managed to accumulate positive reviews for their products, which increased the trust and loyalty from customers, eventually making KeaBabies profitable by their first year. 
An out-of-the-box business move they did was to stop building their presence in Singapore and focus on other markets such as the United States of America (USA) and Australia, as their products were not as well-received locally, citing differences in consumer preference and shopping behaviour. 
As both Ivan and Jane had no prior experience in branding, they also struggled to communicate KeaBabies' identity and values to customers. This prompted them to go on a rebranding exercise with an external agency during their third year in business. 
The rebranding turned out to be successful and provided clarity on KeaBabies' direction and identity as a business, and significantly contributed to their growth and success.
Navigating COVID-19 and supply chain challenges
While the COVID-19 pandemic has hindered many businesses worldwide, the e-commerce industry thrived with significant increases in revenue, and KeaBabies was no exception. 
However, this sudden surge in demand caught Ivan and Jane off-guard as they found it difficult to fulfil customers orders due to the lack of inventory. Moreover, problems in the supply chain industry did not make it easier, which resulted in shipment delays and longer production lead times. 
To mitigate the impact of fluctuating shipment times and product shortages, the couple decided to increase their inventory, which led to additional costs to account for bigger storage spaces. Despite the additional costs incurred, they decided not to increase the selling price of KeaBabies products and slow down their expansion plans for a year.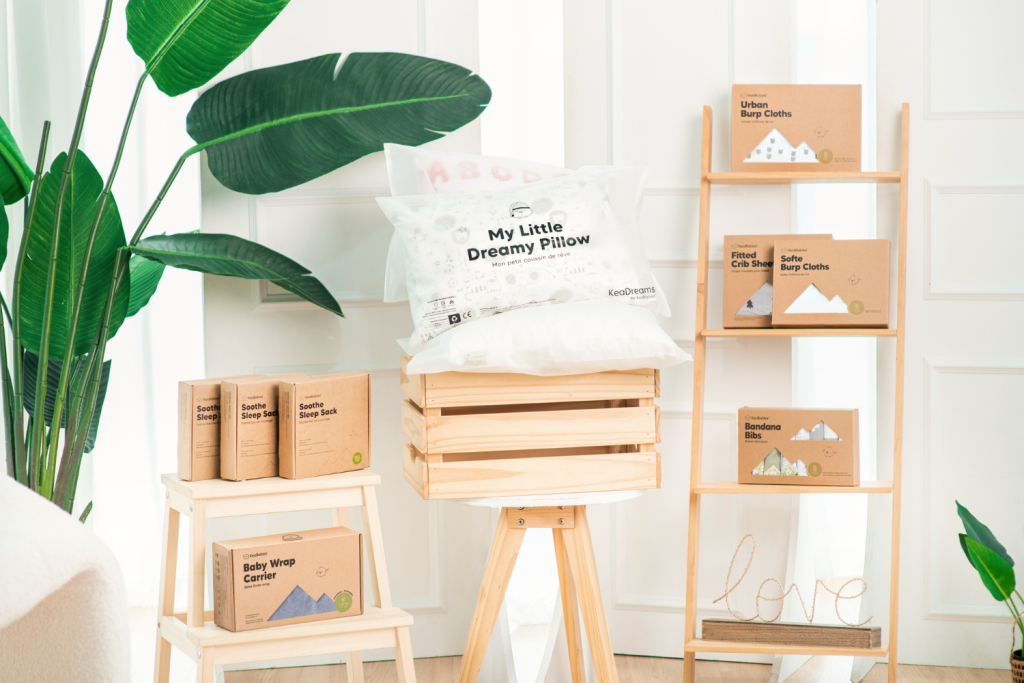 While this surge was promising, it strained our resources due to our existing systems not being adequately prepared for such rapid expansion. To address this challenge, we made a strategic decision to slow down our growth in 2022.

This allowed us to focus on building more efficient internal procedures and refining our systems. Throughout the year, we worked on strengthening our systems and teams to handle the expected growth in the coming years

– Ivan Ong, co-founder, KeaBabies
An in-house artificial intelligence (AI) logistics technology has since been developed to help KeaBabies arrive at more accurate predictions in customer demand, allowing them to streamline operations and have a centralised platform to manage shipping plans.
The automation of manual processes has also allowed the KeaBabies team to dedicate more time for more meaningful tasks – strategic planning, conducting market research, developing more efficient systems, and troubleshooting potential problems. 
Staying innovative in the e-commerce industry
The e-commerce industry is an extremely competitive industry, and with new players trying to enter the market, there is no room for stagnation. The duo recognise that to ensure the long-term success of their business, complacency is not an option. They understand the importance of maintaining a proactive approach towards changes in the industry. 
They also emphasise the need for robust systems that can prepare for and anticipate expansion opportunities. As part of their ongoing efforts to innovate, they have been exploring new Pay-Per-Click (PPC) strategies, optimising their product listings and expanding their product range to meet the diverse needs of their customers. 
Ultimately, our success is built on maintaining the trust of our customers and our brand. We understand the importance of delivering consistent quality and value, which has allowed us to establish and maintain strong customer relationships.

– Jane Neo, co-founder, KeaBabies
KeaBabies has been experiencing exponential growth since COVID-19, and 2023 is no different. They have set a revenue target of US$50 million for this year, with hopes of surpassing this goal and reaching US$60 million. 
They've served over 6.5 million customers to date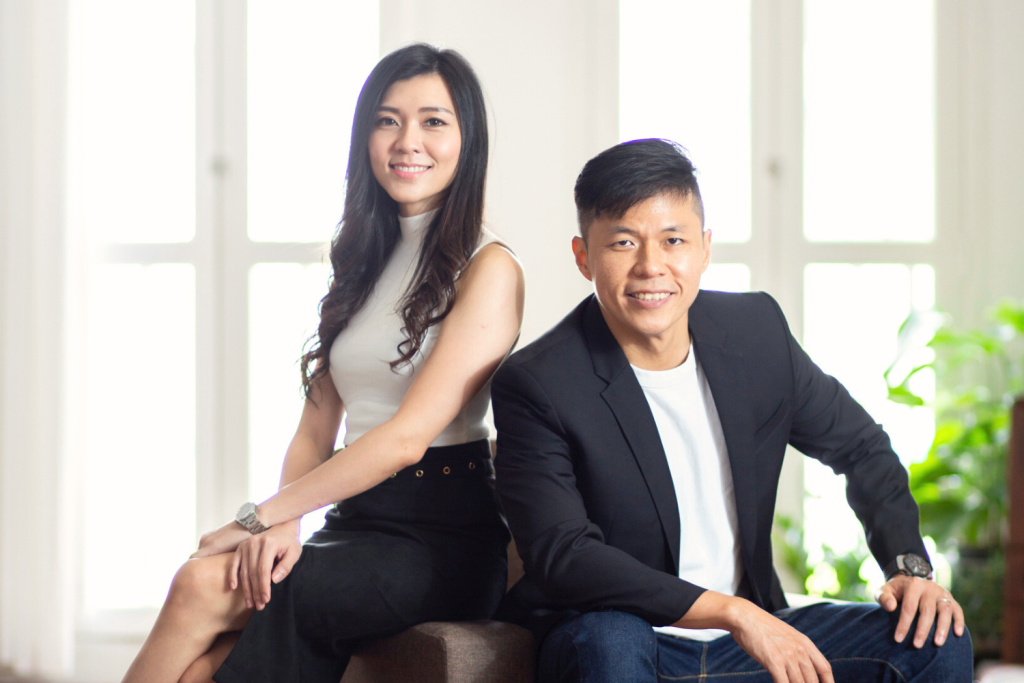 When developing the business values and principles of KeaBabies, the couple recalled two key takeaways from their experience in the digital and events marketing industry: allowing people to leverage on their strengths, and make well-informed decisions. 
It's often better to make one right decision than to rush into 10 wrong ones, as a single wrong choice can make or break a business. 

We prioritise thoughtful decision-making but maintain a bias for action, recognising that calculated risks can be essential in a dynamic business environment. Striking the right balance between cautious decision-making and calculated risk-taking has been a key part of our journey at KeaBabies.

– Jane Neo, co-founder, KeaBabies
KeaBabies has leveraged various online tools and data-driven insights as part of their market research before creating their products. 
Fostering win-win scenarios and maintaining transparency allows them to collaborate effectively with others and solve problems proactively, where customer feedback is paramount to KeaBabies' success and growth. 
Their KeaCommunity, which is a group of parents who serve as product testers and brand advocates, has played a significant role in the evolution of KeaBabies and their products, with the business serving over 6.5 million customers to date. 
The founders shared that while they are open to exploring new opportunities and markets – including inquiries from distributors in the Middle East – their primary focus will be on deepening their presence in their current markets. They plan to achieve this by creating more products that cater to the diverse parenting needs in key markets, such as the USA and Canada. 
The ultimate goal of KeaBabies is to continue our fast-paced growth, consistently adding value to our customers, and breaking new ground in the industry. We aim to keep moving forward, innovating, and expanding our reach.

– Ivan Ong, co-founder, KeaBabies
Featured Image Credit: KeaBabies


https://vulcanpost.com/839726/keababies-revolutionising-baby-maternity-retail/