Online users have always quickly noticed the slightest connections or coincidences and unearthing information on their favorite celebrities using their detective abilities.
Recently rumors surfaced that actor Park Seo Joon is dating YouTuber Xooos. As soon as the dating rumors began circulating online, many netizens started to dig up "evidence" that Park Seo Joon was indeed dating Xooos.
Then one photo posted on the YouTuber's Instagram page caught the attention of these online users as they discovered that Xooos is also friends with BLACKPINK's Jennie.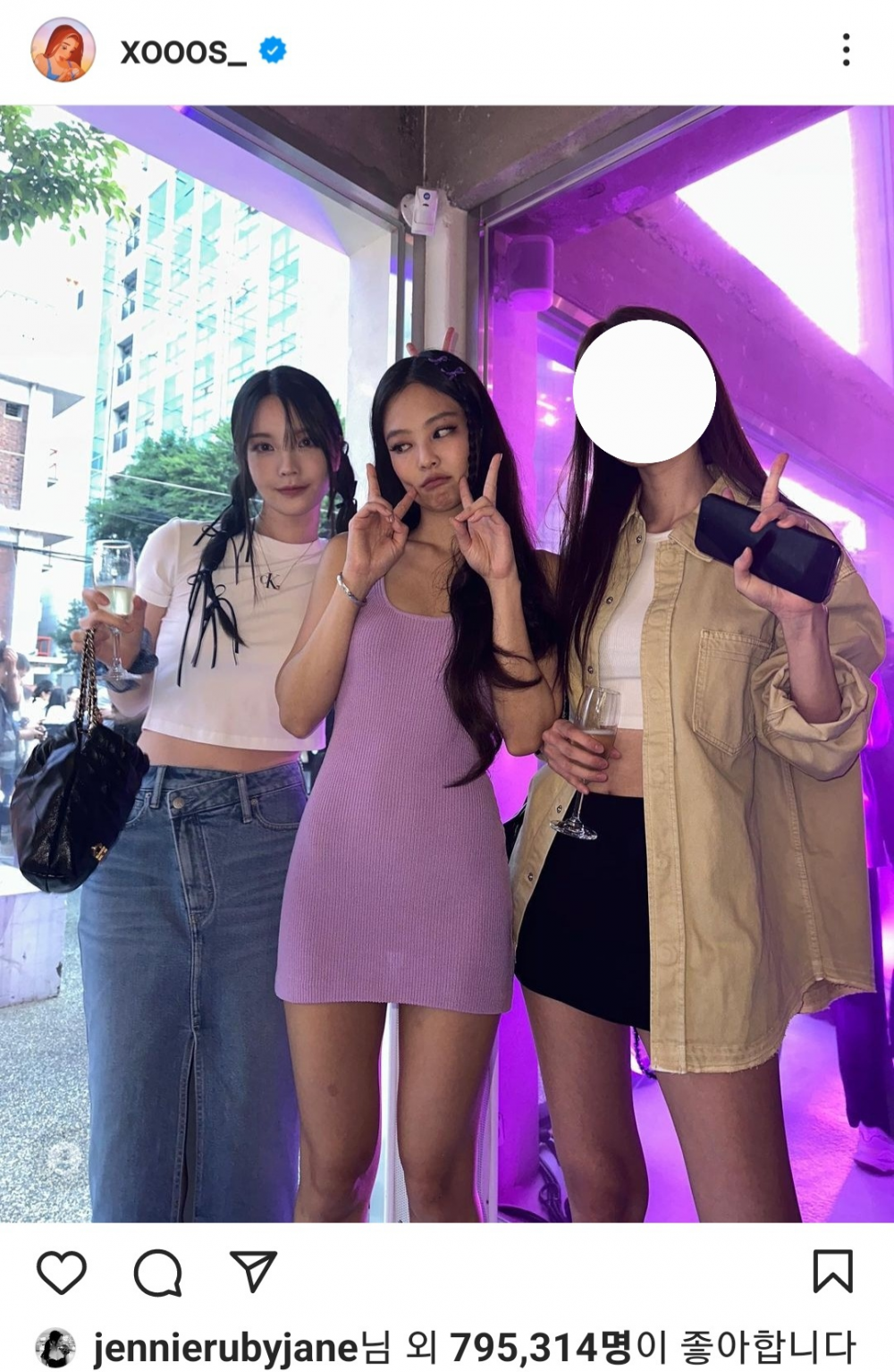 This particularly is gaining traction with various netizens since Park Seo Joon and BTS' V are known to be close friends, being part of the 'Wooga Squad.' 
Park Seo Joon and V, along with Choi Woo Sik, Park Hyung Sik, and Peakboy, have a close friendship creating the group called 'Wooga Squad' and have appeared on TV programs together.
After the discovery of Xooos' photo with Jennie, netizens are certain that Park Seo Joon's and V's alleged girlfriends are friends too.
Netizens are commenting, "Xooos and Jennie suddenly became close and I guess that's because they're the girlfriends of the Wooga Squad," "Ordinary people have double dates too, I guess celebrities do the same," "There are three girls in the photo, I wonder if the other girl is another Wooga Squad member's girlfriend lol," and, "I think it's only natural for them to all hang out with each other. They're all celebrities."